SSD Fast VPS Hosting
Choose your VPS from multiple European locations
SSD VPS Hosting features
All the nodes are HP servers with Dual Xeon Quadcore Processors(16 true cores per node). We use only SSD storage and KVM virtualization tehnology on these powerfull nodes, so the performance of the vps is highly improved on each and every aspect.
Each of our available location it's in a neutral datacenter with it's own networking and interconected with the biggest providers in Europe. All 4 locations are linked to eachother through optic fiber, allowing us to provide low latency connection and over 1TB/s bandwidth.
Add cPanel to your server and get FREE Management
cPanel is a backend administration interface that makes it easy for you to manage your website
Easy to use, friendly interface
Website building tools included
Create new email accounts easily
Easily create and manage databases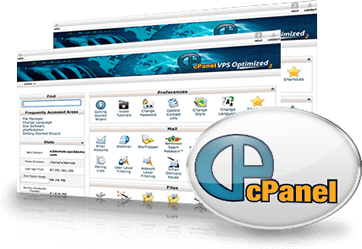 All of Our VPS Hosting Packages Come With
Great features included with all plans
At Greenwebpage we summarize only the exceptional service you provide, but we want to ask you with all the tools for your work to be carried out continuously, in all conditions. ALL of our web hosting packages come with the following amenities included.
Instant Setup
All VPS packages are automatically deployed. Are you tired of waiting hours or even days for a VPS to be set up? Order now and your VPS is ready to for use in 60 seconds or less!

99.99% Uptime Guarantee
We know that if any malfunction occurs, you lose revenue. Therefore, we provide uptime of 99.9%.
Full User Support
Our rapid response Support Fleet provides 24/7/365 technical support with an average 15 minute response time, which exceeds industry standards.
Daily Backup
We Protect your Greenwebpage's data.

Fast Ssd Disk
Super fast, high reliability, local RAID, Solid State Disks,ensure that your applications run quickly and data is served to your users at lightning speed..
Console Access
Standard with every server, we provide a dedicated IPMI/KVM console interface to enable you to resolve any unexpected software challenges, or unexpected system lockouts.
Additional Add-ons
All Servers include one IPv4 Address. Additional IPs are available for 2.00 EUR/month

Add Softaculous for only 2.00 EUR per month

Add LiteSpeed WebServer VPS Monthly License for only 14.00 EUR per month

Add cPanel for only 15.00 EUR per month

Add Server Management 20.00 EUR per month for only
Powered by WHMCompleteSolution